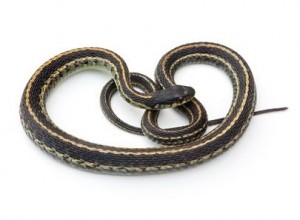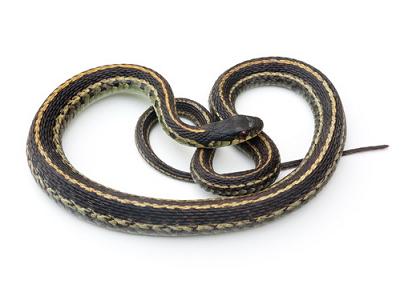 The last wild animal most people want to find in their homes is probably a snake, and even if you just find them in your backyard or under your front porch, if you're like the majority of people, sharing any of your space with snakes is likely not an option. At Minnesota Wild Animal Management Inc., we understand that one of the toughest things to deal with when removing snakes from your home is your own fear, so if you're someone who's absolutely petrified by the thought of touching or going near a snake, call in the experts. We can extricate any number of wild animals from your home in the Minneapolis or St. Paul, Minnesota area, including snakes.
Humane Snake Removal Minneapolis
Whether you find one small snake in the back yard or your basement is full of the reptiles, we're here to help you get rid of them as quickly as possible. Our team has more than 35 years of combined experience in wild animal removal, and we know the complications and risks associated with each type of animal we remove from homes. In Minnesota, most snakes you'll come across are not poisonous, so you can take heart knowing that whatever slithery creature has made its way into your home or yard, it's probably not poisonous. The exception to this, though, is the Timber Rattlesnake, found in Minnesota's southeast bluff lands, so while you should be safe from any poisonous snake bites, seek medical attention if you are bitten to make sure you don't find yourself in the emergency room later on.
Foundation Snake Removal MN
Once you find a snake in your home – or possibly far more than one, if you're unlucky enough to have a nest of snakes – don't panic, and don't try to stomp them away. Instead, call us, and we will humanely remove snakes from your home, saving you from getting harmed or having to kill the snakes. When you call Minnesota Animal Management Inc., you can be sure that the snakes in your home will not only be gone soon after we reach your home, they'll be gone soon after you give us a call. When you call for a snake removal, we'll work out a convenient time to come to your home, inspect your situation to give you a quote that day, and then get to work removing the snakes as safely, humanely, and quickly as possible so that you can reclaim your space.
Snake Access Repair and Removal
Once our snake removal experts have found every last snake that's hiding out on your property, we'll get to work repairing any damage they might have caused, and then we'll go one step farther, sealing any entry points of your home that are weak spots that provide easy access and nesting grounds for snakes. With these preventative measures in place, you can go back to living in your home without the fear of snakes or other wild animals taking over.
For an expert wild animal removal service to remove snakes from your home and give you the peace of mind you should have in your own home, give us a call. At Minnesota Wild Animal Management Inc., we know that it's a difficult and sometimes frightening job to handle snakes on your own, and that's why we're here – to help homeowners in the Minneapolis and St. Paul, Minnesota Twin City area rid their homes of snakes and other wild animals that have become unwelcome guests. If you have an emergency, call our 24-hour number, 612-237-8282, or call any of our other numbers, 612-237-8282, 763-785-1414, 651-633-8600, or 952-881-666, to schedule an appoint and get those worrisome snakes removed as quickly as possible.