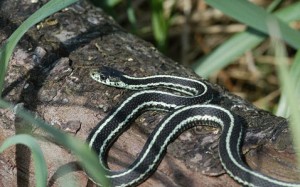 When snakes invade your home, it can be a terrifying and slightly traumatic experience for many people. Most of us are not accustomed to seeing snakes outside, let alone in our own basements. At Minnesota Wild Animal Management Inc., we've seen everything from huge snakes terrorizing homeowners and aggravating their pets to large groups of tiny snakes nested in walls. Our snake removal experts have seen it all, and we're ready to help you with whatever snake problem you're having in your St. Paul or Minneapolis, Minnesota home.
If you've found one snake or 100 snakes in or around your home, while it's possible to take care of getting rid of them yourself, it can be a daunting and even dangerous task if you've never done it before. Because our wild animal removal experts focus on removing several species, snake removal is right up our alley, and we've accumulated enough experience to know which snakes are dangerous, which need to be handled by professionals, and how to capture them all with as much ease as possible. As most homeowners do not have much or any experience in dealing with snakes, we recommend getting professional snake removal help rather than attempting to rid your home of snakes by yourself.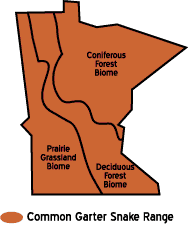 Although snakes are not always poisonous, they can still be dangerous if not approached carefully. Unfortunately, snakes have gotten a bad name for being creepy creatures that scare a large number of people and sneak up on you without clear intentions. Because it's difficult to say whether a snake just wants to slither past you or bite your ankles, it makes it difficult to not be startled when we see them, especially when we see them inside, where they simply don't belong. A lot of homeowners' natural reaction to finding a snake in their homes is to either kill it, run from it, or drop something on top of it and hope it stays put until something can be done with it.
Snake Removal Experts
When you call our snake removal experts, though, you don't have to worry about what to do with the snake or snakes that have been living in your home, and you don't have to worry about whether it will find its way back inside once you've dropped it in the bushes behind your house. Instead, we'll use what we know and have learned about snakes to safely and humanely remove them from your home, saving you from having to kill or relocate them yourself. Count on us to keep you and the snakes living in your home safe, and trust that when you find a nest of snakes, the best way to get rid of the creatures is to call in the professionals.
At Minnesota Wild Animal Management Inc., we've made it our job to keep you and wild animals safe, and that includes animals like snakes that nearly everyone seems to fear. If your home has been overrun by snakes or you've found a few snakes lurking where they shouldn't be, schedule an appointment with our snake removal experts by calling any of our regular service numbers: 612-237-8282, 763-785-1414, 651-633-8600, or 952-881-666. You can also call our 24-hour number, 612-237-8282, if you have an emergency.