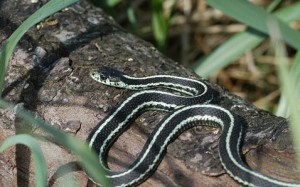 Snake season is quickly approaching. If you are like most Americans, the sight of a snake in or around your house will make you stop in your tracks! Although there are some snakes that are harmless and actually good to have around your yard, there are also other snakes that can be very dangerous to your family and pets. If you have found a snake hanging around your home, don't try to get rid of it on your own. Instead, if you live in St. Paul, MN, give Minnesota Wild Animal Management Inc. a call! By partnering with our snake removal professionals, we will safely get rid of these pests and relocate them to another location — far away from your home.
Snake Removal St Paul MN
When dealing with snakes, the thought of these animals getting inside of your home can give you nightmares. These sneaky animals are not only aggressive and fast, but they are also mischievous. Thanks to our 35 years of experience, our team knows the best snake removal techniques, and we also know how to handle the various types safely. Not only can we assist with the removal process, but we offer preventative recommendations as well. We take pride in serving the St. Paul community by providing affordable prices as well as a two year warranty on our services. That combination simply cannot be matched in this industry.
Common Areas Snakes Are Found
Gardens
Sidewalks
Natural Areas
Garages
Under Your Deck
Under Large Rocks
In Your Home (Very Rare)!
Snakes Of This Region
Luckily, Minnesota does not have very many poisonous snakes. The Timber Rattlesnake is the only snake around that is poisonous. If you find one of these snakes, call our staff immediately and make sure that you stay away from this species! Otherwise, most snakes in this area are not harmful, although they may still strike. Most snakes will not bite unless they feel threatened. The majority of the time they will try and hide from you. When our professionals come to remove the snake, we will also inspect your yard for any nests to make sure that no snakes remain on your land.
So, if you live in St. Paul, MN, and have encountered a snake in or around your home, Minnesota Wild Animal Management Inc. is ready to help! Take a deep breath and call us today at (612) 237-8282. We'll come remove the snake from your property as quickly as we can so that you can sleep well at night!