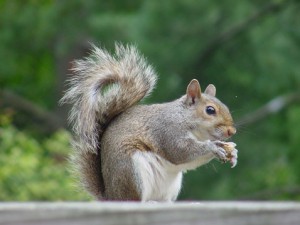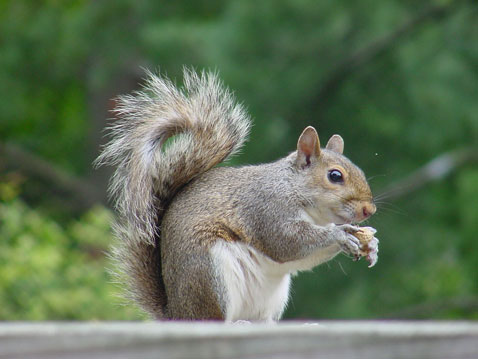 We are all very used to seeing squirrels as we go about our day to day lives. You may see them scurry across the road on your way to work, or looking for acorns while you are sitting on a park bench. Your kids (or pets!) may enjoy chasing them outdoors and watching them climb up a nearby tree. Squirrels are a very common site in Minnesota; they are numerous in the area. But, when a squirrel gets into your home or takes residence in your attic or chimney, you suddenly and decidedly want it GONE! Minnesota Wild Animal Management Inc. has extensive experience with squirrel removal for those living in the Minnesota area. Not only can our professional team remove the squirrel in your house, but we can also prevent it, and others, from coming back!
Squirrel Removal Minnesota
Squirrels can do damage to your home if they enter so you if you think that one or several have taken residence in your home, you should act fast. Squirrels can build nests in attics, walls, and chimneys and will spend time chewing your woodwork, wires, pipes, and ducts, causing damage and a serious headache for the homeowner. The team at Minnesota Wild Animal Management Inc. can trap and remove any squirrels from your home. We complete our work in a timely and humane manner understanding that these pests have invaded our property in large part because we have invaded theirs. We do our very best to remove squirrels and other pests and relocate them.
Further, our team will find the point of entry for the squirrel, no matter how difficult, repair the area so that no additional creatures can enter your home and wreak havoc. If the squirrel has done any damage to your home, we can complete the repair as well at that time so that you do not have to worry about coordinating multiple companies and paying multiple bills. Minnesota Wildlife Animal Management Inc. takes pride in their work and the high level of customer service they bring to each and every job.
24/7 Pest Control Response
Minnesota Wild Animal Management is a trusted leader in humane pest removal for residents and business owners all over the Minnesota area. We can remove squirrels, rabbits, raccoons, skunks, chipmunks, snakes, bats, mice and any other pests that end up in your home or property. Call our team of professionals at (612) 237-8282 anytime, day or night, for assistance.