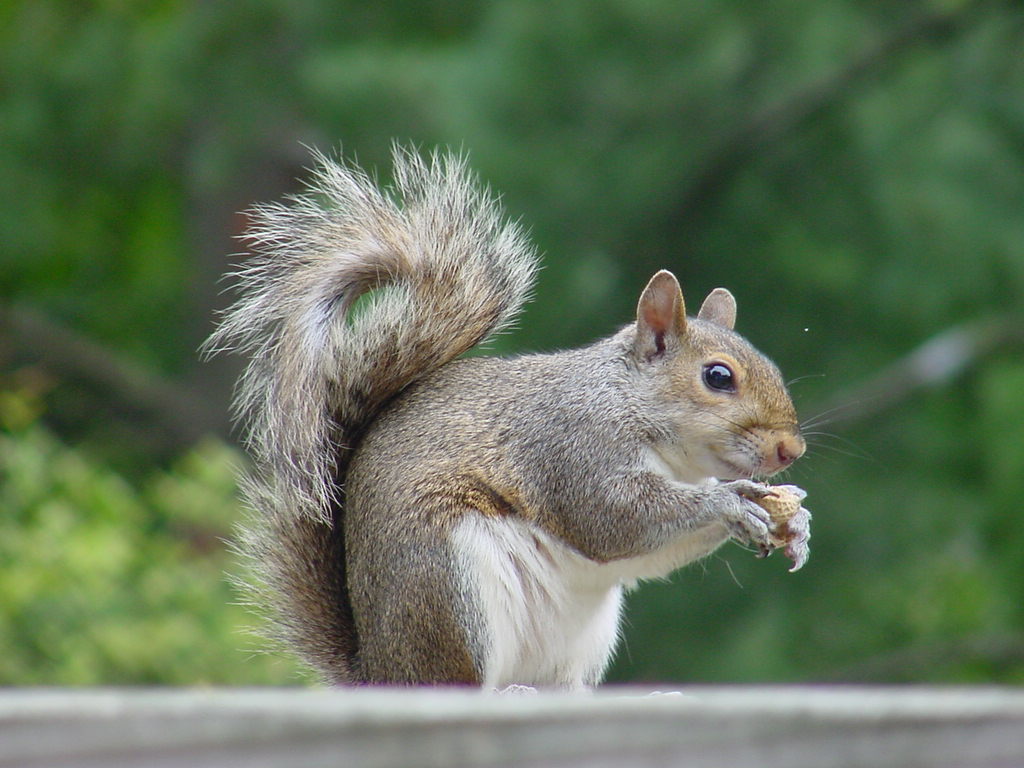 Psychologist: What brings you in here to see me today?
Squirrel: Oh doc, I just realized I am what I eat…Nuts!
That's right, folks. Squirrels are nuts. We think they are very cute from far away or up in a tree, sure, but the minute they step into your home, both you and the squirrel will be going nuts! Squirrels are very common throughout Eden Prairie, MN. It is certainly not uncommon to see them hanging out near your home and within your treeline. What you don't want to see is them actually inside your home. If this should happen to you, Minnesota Wild Animal Management Inc., can help with squirrel removal and save you a very expensive trip to the psychologist.
Squirrel Removal Eden Prairie, MN
More often than you realize, we get frequent calls about squirrels found nesting in chimneys, attics, and even wall spaces. When this happens, most folks that call us have a slightly higher pitch than normal and can sometimes hear them running around within their walls. Listen, we understand the urgency! This is why we have a 24/7 emergency hotline. At this point, we know that time is money. Squirrels will chew on wiring, pipes, ducts, and basically anything that will cause problems and empty your savings account. So if you have a squirrel problem, squirrel removal needs to happen quickly. We will humanely trap the animal and restore your sanity back into the home. Not only do we remove the problem, we also perform the pest damage repair!
Animal Damage Repair
After squirrel removal, animal damage repair is a vital component to what we do at Minnesota Wild Animal Management, Inc. When pests tear up your home, our professionals can fix the damage they've done and then perform a thorough pest damage repair so that these critters will not return! We are experts at determining the damage and finding a solution so that this never happens again. We are so confident in our abilities that we offer a two year warranty, the strongest in Eden Prairie, MN.
So if you have a squirrel problem, don't go nuts! Just call Minnesota Wild Animal Management, Inc., and let us put your mind, and your bank account, at ease. For squirrel removal or any other pest damage repair in Eden Prairie, MN, give us a call on our 24/7 emergency hotline at (612) 237-8282.