Fast Humane Wildlife Removal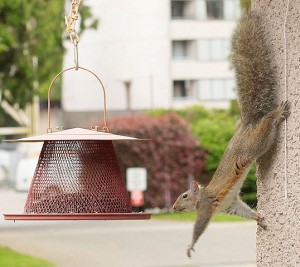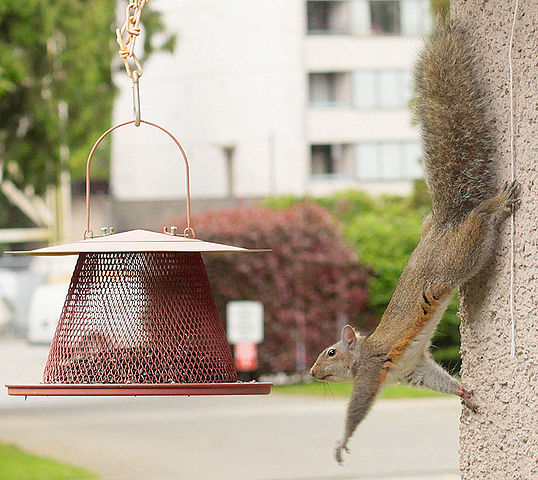 Squirrels can be seen in just about every neighborhood around the Twin Cities metro area. For the most part they do not cause much damage and can be quite entertaining to watch. However, if squirrels are invading your Woodbury, MN home that is a completely different scenario. The Damages Caused by ordinary Minnesota Squirrels can be very extensive. If a family of squirrels, gray or red, decides to take refuge in your attic you need to contact Minnesota Wild Animal Management, Inc. for fast and humane removal of squirrels and other Nuisance Wildlife Animals.
Squirrels Love to Chew and Dig
If a family of gray squirrels or red squirrels has taken up residence in your attic, chances are that you have heard them running around. Squirrels naturally live in trees and can often be seen running across power lines, leaping from rooftop to rooftop and climbing through branches. The love to Chew and Dig, which is fine in nature but not inside of your Woodbury, MN home!
Damages Caused by Nuisance Wildlife
Damages Caused by a single family of Squirrels can cost you lots of money to repair and can result in a Fire Hazard. If you can hear them scratching and running around in the attic or walls – do not hesitate to bring in the Squirrel Removal Experts from Minnesota Wild Animal Management. Our response is always fast, efficient, affordable and humane! Do not wait until they begin to multiply and produce more destructive, baby squirrels.
Problems From Squirrels in the Attic and Walls
Imagine the horror of coming face-to-face with a Wild Squirrel inside of your own home. They can be real Nuisance Wild Animals for several reasons.
Digging holes in drywall
Chewing wiring creating a fire hazard
Animal feces in the attic or walls of your home or garage
Digging out insulation can lead to increased energy costs
Chewing up woodwork causing structural damage
Keeping you up at night hearing them scurrying around
Getting inside of your home through vents or fixtures
Health risk from breathing in animal feces and urine
Damage to soffits and fascia
Risks of fleas, lice or disease
Reduced property value
Professional Squirrel Removal
Contact Minnesota Wild Animal Management, Inc. for Fast, Efficient, Affordable and Humane removal of Nuisance Wildlife in Woodbury, MN. Our technicians are educated on ways to humanely remove Problem Squirrels from your home or property. They can be very destructive creatures if allowed to take up residence inside your Attic or Walls. We will effectively remove all squirrels from your home, fix the damages they have caused and repair where they are getting in.
For an Appointment, Woodbury residents may call: 651-633-8600
(24/7 Emergency call: 612-237-8282)