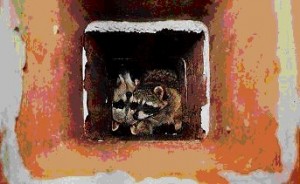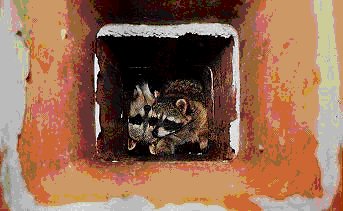 Have you turned on the heat in your home? I know I have and that's a sign something's coming and everyone needs to prepare, even wild animals. Because of the encroaching winter fate that lie ahead you might be housing some unintended, unwanted and absolutely barbaric animals. If that's so, it's best to call Minnesota Wild Animal Management before you've got an unwelcome house party under your roof, in your attic, chimney or your garage – wreaking havoc on your major investments and disturbing your family, included those members with four legs. We can safely and effectively control, remove and prevent wild animals on your Elk River, MN property.
Humane Animal Removal Services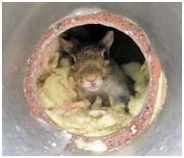 These animals and not intentionally destroying the property you've worked so hard to keep up. They are genuinely seeking warmth for the upcoming winter. Food for their bellies and protection so they can multiply, like any living being would, it's just instinct. But that doesn't mean you should cuddle with them or even welcome them in, we can trap, relocate and use any other methods that we feel best suit the needs of your specific wild animal situation.
Animal Control Solutions in Elk River MN
Our local and dedicated Animal Control Company understands the importance of animals in the wild and the importance of getting the wild out of your home. We always approach every animal removal situation the most humane way possible, for the animal. We will complete a thorough inspection, communicate or findings and the method we feel is the most humane and effective, then take action to remove the dangerous animal from your home. Once there is no longer any threat to your family, we will help you with the repair process and much needed sanitation of the area. We will not leave your property until the entrances and exits are sealed off, preventing other animals from invading your space.
If you've got an animal, that is not a pet, that has moved into your home or property do yourself and them a favor by calling Minnesota Wild Animal Management today at 763-785-1414 or reach us 24/7 on our emergency line at 612-237-8282 right now!