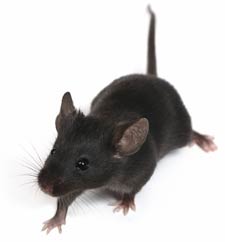 Is your home currently being invaded by unwelcome guests that aren't of the human variety? If so, you're probably pulling your hair out trying to figure out how to get rid of these unwanted pests. At Minnesota Wild Animal Management, Inc. we've helped homeowners in and around the Andover MN with wild animal removal needs for decades. We're a wildlife removal company covering the entire Twin Cities area, and we have the knowledge and persistence to get rid of all types of wildlife problems in and around your home.
Common Wild Animals Seen in Andover Homes
Beavers
Bats
Birds
Chipmunks
Gophers
Moles
Raccoons
Rabbits
Snakes
Squirrels
Skunks
Professional Wildlife Animal Removal
At Minnesota Wild Animal Management, we're not novices when it comes to wildlife removal. In fact, we have over 35 years of combined experience ready to handle your animal removal job of any size. We also always make it a priority to remove animals from in and around your home humanely and relocate them to a far away land where they'll never bother you again. This way, the animals are safe and your problem is solved.
Importance of Animal Exclusion
While removing wild animals from your home is one part of the job, it's likely not the most important step. What happens after the wild animals are gone? If the entry points that these animals are using to get into to your home aren't properly sealed, other animals will quickly make their way back into your home. At Minnesota Wild Animal Management, Inc., we not only take care of any wildlife that are in your home, but we also perform animal exclusion services to close up any holes in your attic, roof, foundation, walls, vents or really anywhere that we think could be a way for animals to reenter your home. After all of the damage has been repaired, you'll no longer have to worry about animals coming back into your home. This preventative step is key to ensuring long term success after a wildlife animal removal job is complete.
Wild Animal Removal Minnesota
Whether you're looking for wild animal prevention services or you have a full-blown wildlife issue on your hands, Minnesota Wild Animal Management, Inc. stands ready to answer the call. We'll provide you with a trusted wild animal removal expert that can develop a plan to not only take care of your current situation, but protect your home in the future as well.
To talk with someone about your wildlife problem, give our offices a call 24/7 at (612) 237-8282.