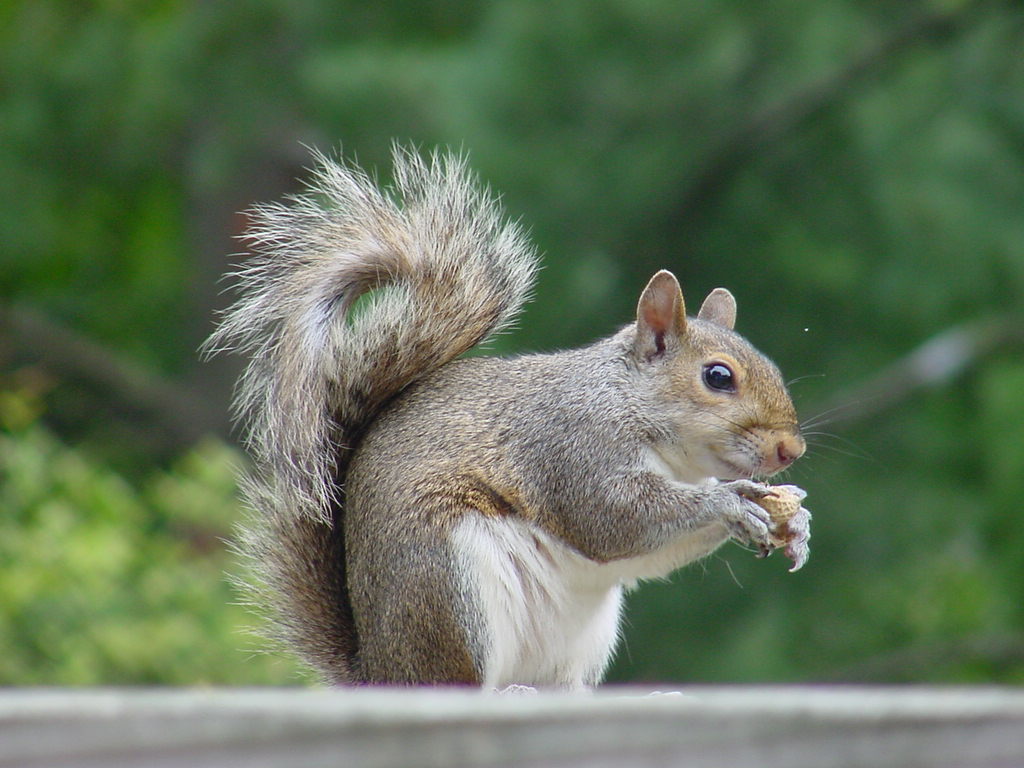 Squirrels are one of the most common animals living in Minnesota. You will see them everywhere — in your yard, at the park, in wooded areas and parking lots.  There are more than 200 species, and you will find many tree dwellers and ground squirrels in the state of Minnesota.  Most squirrels eat nuts, leaves, roots, seeds, and other plants and even have teeth that never stop growing, so they don't wear down from the constant gnawing. When squirrels decide to nest in your attic, garage or chimney instead of outdoors in trees, they will need to be removed by a trained professional before they cause significant damage.  Minnesota Wild Animal Management of Burnsville, MN specializes in safe squirrel removal from your home or property once and for all.
Squirrel Removal Services For Burnsville MN
The wildlife removal team at Minnesota Wild Animal Management Inc. has extensive experience locating squirrel nests on your property, removing the nests, and completing the necessary repairs so that they do not return.  Our professional squirrel trappers are trained and will remove the squirrels safely, without harm to them or to your property.  We will trap and remove the squirrels on your property quickly and in a humane way.
Squirrels tend to leave some fairly significant damage behind if they have nested in your attic or chimney. They can chew on woodwork, wiring, pipes and ducts, in and around your home causing damage and costing you money. Squirrels can also carry diseases, which can be brought into your home and transmitted to your pets and children.  Squirrel prevention and squirrel control are critical so that you do not end up with a large-scale pest problem on your hands.
Wild Animal Removal And Prevention
Minnesota Wild Animal Management Inc. understands that you may discover a pest or animal problem in your home in the middle of the night or on a weekend or holiday, so our team is available 24 hours a day, 7 days a week. If you find yourself needing help removing squirrels, bats, birds, mice, moles, rabbits, raccoons, skunks, or snakes, call our emergency line at (612) 237-8282 for assistance. With a combined three decades of experience in wildlife control, our team is very familiar with the wildlife in Minnesota and knows how to safely handle wildlife removal as well as any necessary repairs to prevent further problems.