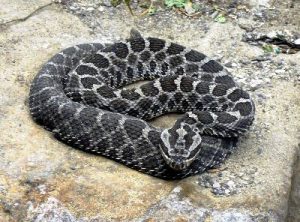 They slither, they slide and they can sneak right into the comfort of your own home. If you happen to find one of these legless, creepy crawly animals slithering around in your home, it's likely that you will need a professional to come out right away. At Minnesota Wild Animal Management, Inc., we offer 24/7 365 emergency snake removal services. As soon as you call, our team of professionals will be on the move! We are a reliable, fast and effective snake removal company that aims to remove the problem and give you some peace of mind.
Finding a Snake in your Home
When you call our 24/7 emergency service line to report a snake problem, one of our professional staff will answer you right away. In most scenarios, snakes in Minnesota are not venomous. Either way, when you spot a snake in your home there are things you can do before we arrive. First slowly back away. Next, make sure you can safely get all of your loved ones, including pets, out of the room the snake is in and close off the area to keep the snake from getting loose. Next, it's time to give us a ring!
Minnesota Venomous Snakes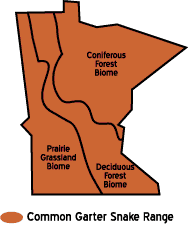 The two venomous snakes that have been spotted in Minnesota happen to be the Massasauga and the Timber Rattlesnake. Both are venomous and would require emergency hospital treatment if you were bitten. At Minnesota Wild Animal Management, Inc., we feel like it's important to know exactly what to look out for. The Massasauga snake has a lighter overall brownish-grey tint with several darker brown blotches along the body. The Timber Rattlesnake has a triangle shaped head and can range in color from grey to dark brown. Both have rattles at the tip of their tails. The Timber Rattlesnake is most known for being very large and has a solid black color at the end of its tail.
Minnesota Non-Venomous Snakes
All throughout Minnesota, we have common snakes that are easy to recognize. The Garter Snake, the most common in Minnesota, poses zero threat to humans but still is not a pleasant sight to see in your own home! Other common snakes include the smooth green snake, the Ringneck snake, and even our Northern Water snake. We have gotten calls on all these different types of snakes within Minnesota homes and have successfully been able to remove and repair all of the problems they may have caused.
No matter what type of snake you find in your home, the priority for you and our team of experts is always to get it out. For more information on our snake removal services, give Minnesota Wild Animal Management, Inc., a call today. Our emergency service line is 612-237-8282.