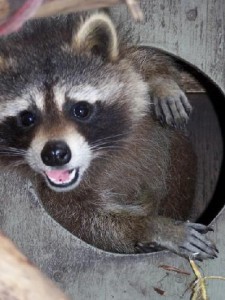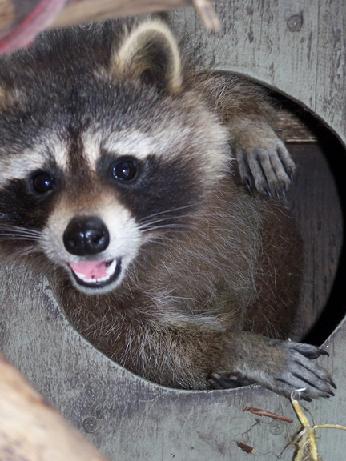 The sight of a raccoon on your property, or even worse, inside your house, is not a situation anyone would want to be involved in. Not only can these animals cause a lot of damage to your property, but they can also be extremely dangerous to come into contact with. If you live in Minnetonka and have seen sightings of a raccoon hanging around your residence, it is crucial that you contact our professional animal removal team at Minnesota Wild Animal Management, Inc. Specializing in raccoon management, control, and prevention services for Minnetonka, MN and beyond, we're ready to stop these unwanted pests in their tracks!
An Experienced Team
When you have a dangerous animal like a raccoon hanging around, this isn't the type of job you call your neighbor's 12 year old child over to help you remove this unwanted animal. At Minnesota Wild Animal Management, Inc., our expert raccoon removal team has more than 35 years of combined experience. We have the experience and training to keep ourselves safe and to humanely remove raccoons and many other animals from a homeowner's property. Time is very valuable when it comes to raccoon management, so all you need to remember is our phone number, and we'll handle the rest!
Raccoon Danger
Raccoons can be very mean animals, especially if they are infected with rabies. These animals are always out looking for food and will do whatever it takes to get a scrumptious meal. That includes knocking over your garbage can, climbing into your chimney or attic and tearing up the landscape on your property. Some of the dangers associated with having raccoons around your property include the risk of catching rabies or other harmful diseases, damage to your home and the risk of your pets getting attacked.
Proven Raccoon Management Process
Once you make the call to our qualified team, our proven raccoon management process begins. Our team will inspect your property inside and out to ensure that all signs of the raccoon have been determined. Next, we will humanely remove the raccoon from your property and take it far away from your home. Our team can also handle any damage caused by the raccoon so that you don't have to go out and hire another contractor for the repairs. Lastly, one of the biggest keys to raccoon management is prevention. We'll put preventative measures in place to ensure that these unwanted animals don't come back to your home in the future!
If you see a raccoon lurking around your home in Minnetonka, MN, do not approach it! Instead, give our team at Minnesota Wild Animal Management, Inc., a call today at (612) 237-8282 and let us provide you with raccoon management, control, and prevention services.