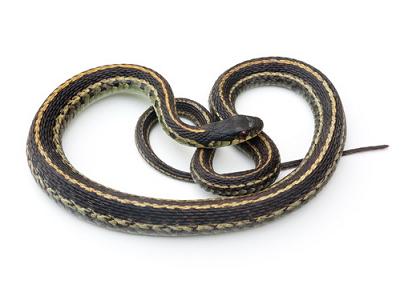 Of all the wildlife we've removed in over 3 decades of working in wild animal management in Minneapolis, there's no critter that has the ability to creep people out quite like the snake! While the majority of snakes in Minneapolis, MN are not venomous, most of us are not willing to take the chance of coming too close to a snake. Plain and simple, people are generally not fond of the snakes that they encounter in their homes, yards, and businesses.  Minneapolis can breathe a collective sigh of relief knowing that Minnesota Wild Animal Management has a dedicated emergency service for snake removal that is available 24/7.
Minneapolis Snake Removal Expert
Most of us are fine with snakes, as long as they remain out of site and especially out of our homes!  Once you have spotted a snake in or close to your home, business, garage, or shed, you won't feel comfortable again until you know that it is gone. At Minnesota Wild Animal Management, our goal is to rid your home or property of invading snakes as quickly as possible so that you feel safe again.
Safe Snake Removal Tip
If you've spotted a snake in your home, building, or on your property, we have just one tip for safe snake removal: Call the Minneapolis snake removal company to expertly handle your problem.  While most Minnesota snakes are not venomous, they all have the ability to bite, so you really don't want to take the chance of getting too close to a snake.  At Minnesota Wild Animal Management, we are experienced in properly handling snakes to safely remove them from your site.
Professional Snake Nest Removal In Minneapolis
As much as we dislike bringing up the topic of snake nests (trust us, don't search it on the internet), it is necessary and important when dealing with invading snakes. Because of their slithery abilities, snake nests can be tricky to locate. It's not at all rare for us to locate snake nests in Minneapolis foundations, walls, garages, and basements. The problem with snake nests in the home are that they are difficult to locate, can host a large number of snakes, and the entry point needs to be found and sealed. For these reasons, you should immediately contact the snake removal experts at Minnesota Wild Animal Management.
Snake Removal Experts In Minneapolis
If you've spotted a snake on your property or in your building or home, don't panic, call Minnesota Wild Animal Management, the expert snake removal company in Minneapolis at 612-237-8282.