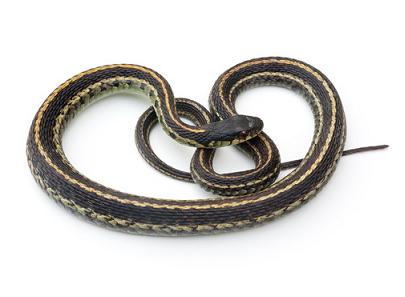 The vast majority of the snakes in the state of Minnesota are harmless. Only two of the seventeen species of snakes are poisonous – the Timber Rattlesnake and the Eastern Massasauga snake. These two species have only very rare encounters with humans and live almost exclusively in the southeastern part of the state. However, it is very likely that if you find a snake it your home, you may not care whether it is harmless or poisonous – you will simply want it removed from your home immediately.
Safe and Humane Snake Removal
Minnesota Wild Animal Management, Inc. understands that most residents prefer to live in a snake free home. Our crew can find the snake problem in your home and/or on your property and remove them safely and quickly. In addition, our team will seal off the areas of your home that would allow snakes access to nesting or resting areas.
Snakes are not aggressive creatures and generally would prefer to hide than attack humans. However, when humans and snakes come into contact with one another, there is very often fear on both sides of the interaction. Our crew at Minnesota Wild Animal Management, Inc. specializes in the safe and humane removal of snakes and other creatures from your property. We understand that the reason these creatures are invading our homes and property is largely because we have invaded their habitats. So, we bring compassion, knowledge, and experience when we come to your home or business. We have been in the wild animal removal business with more than 35 years of combined experience. We are familiar with the types of snakes in our area and can help you solve a snake problem quickly.
24/7 Wildlife Removal Services
The Minnesota Wild Animal Management, Inc. team offers a 24/7 emergency line (612-237-8282) because we realize that when you find a snake in your house, garage, or attic, you want it taken care of right away. Snakes can move quickly and it may be days (or longer) before you see the snake again. No one wants to wonder about the whereabouts of a snake (or snakes) for a long period of time. In addition to finding and removing snakes, our team can also identify the point of entry make any necessary repairs to your home that may have let the snake inside in the first place so you can be confident you will not have the problem again.