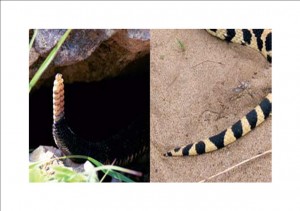 With spring comes warmer temperatures, longer days, and beautiful weather in St. Paul, MN. As you walk through your neighborhood, you are likely to find children playing in the yard, parents cutting the grass or going on a jog. Just as we are enjoying this warmer weather, so are animals. Specifically, snakes thoroughly enjoy the springtime because it is not too hot and not too cold. Additionally, springtime is mating season for snakes, so they can be more aggressive than normal. Luckily for St. Paul, MN there are not very many poisonous snakes in this area, but that does not mean that they can't harm you. If you have recently found an unwanted snake hanging around your yard, Minnesota Wild Animal Management Inc. can help! Team up with our staff for all of your snake removal needs.
Our Wildlife Removal Team
When partnering with our dedicated staff, you are teaming up with a group that has over 35 years of combined experience in wildlife removal. As you can imagine, we have seen it all when it comes to dealing with wild animals. Through ample training and years of experience, we can tackle your job no matter how big or small it is. We are so confident in our services that they are backed by a two year warranty, helping you rest peaceful at night. Additionally, you will find that our prices are the best on the market and you will have no hidden fees. We understand that you may be busy. That is why we work around your schedule to ensure that we attack your job quickly and conveniently.
Our Proven Wild Removal Process
Through the years, we have developed a 5 step process built to remove the snakes and keep them away for good. These steps include:
Making the Call

– The minute you see the intimidating snake slither through your yard, give us a call!

Inspect

– Quickly, one of our technicians will be over to your home to inspect the property, looking for any signs of snakes.

Remove

– Once all snakes have been identified, our team will humanely remove the snakes from your property. Snakes are often times good for the environment, so we will do our best to rescue them alive so that they can be let go far away from your home.

Repair

– If these snakes have been around your home for a long time, they can cause damage. Our staff can also provide damage repair services if needed.

Prevention

– What good is removing an animal if it is just going to come right back. Our preventative measures ensure that the snakes will not return anytime soon!
So, enjoy this spring weather without having to worry about a snake being in your yard. If you have seen a snake, give Minnesota Wild Animal Management Inc. a call today at (612) 237-8282.