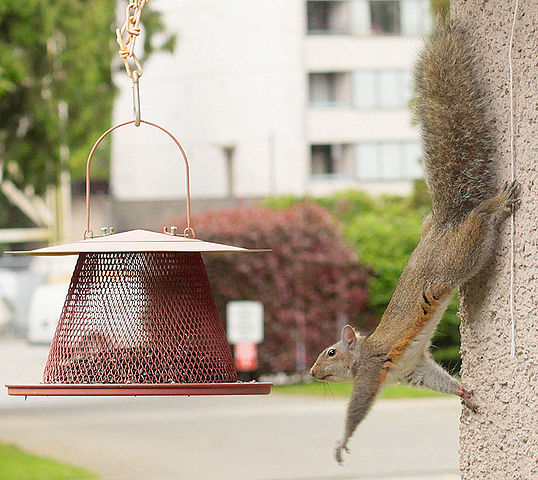 Seeing a squirrel hanging out around your neighborhood is an enjoyable sight. These animals look so cute as they chew on an acorn, running from yard to yard or climbing trees. Although squirrels may be nice to have around your Woodbury MN neighborhood, you definitely do not want to share your personal space with them. If a squirrel has gotten into your garage, attic, chimney or any other part of your home, it is important to contact a wildlife control company near Woodbury MN immediately. Consider a partnership with our team at Minnesota Wild Animal Management Inc. Specializing in residential & commercial squirrel control services, we have the expertise to get that squirrel out of your property without causing any additional damage.
Damage Caused By Squirrels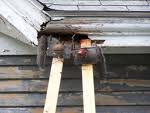 If a squirrel makes its way into your home, significant damage can occur. Squirrels have been known to chew on the wood structure of your property, and create nests in attic space, chimneys or wall space. Allowing these animals to nest in your home or corporate building can become an issue because they chew on anything they can get their small hands on. Whether it be wiring, internal piping or ducts, you could be stuck with a hefty repair bill if you let a squirrel hang around for too long.
Humane Squirrel Removal Process
Although you do not want to share your residence with a squirrel, it is important that these animals are trapped and removed in a humane way. At Minnesota Wild Animal Management Inc., we specialize in humane squirrel removal processes to ensure that the squirrel is not harmed. With over 35 years of combined experience, we have learned the popular nesting spots of squirrels as well as successful ways to remove them from unwanted locations. Our Woodbury MN team has mastered the squirrel removal process into 5 simple steps, which include:
Pick Up The Phone and Call – The minute you hear their claws tapping around your property, give your wildlife control company near Woodbury MN a call.
Examine – Once our squirrel removal specialists arrive, we will examine and inspect your entire home or building to ensure that all squirrels and nesting locations are found. We will provide you with a quote after the inspection.
Humanely Remove – With the health of the squirrel in mind, our staff will remove the animal in a humane way so that it can be released into its natural habitat.
Damage Cleanup – If this squirrel caused any damage in or around your property, our team can handle the repairs as well.
Protect Your Property – Chances are that you do not want a squirrel getting into your property again. Our team will apply preventative measures around your home or corporate building to ensure that a squirrel doesn't enter your property again.
If you have a squirrel that has gotten into your home or building, it is important to call Minnesota Wild Animal Management Inc., as soon as possible. We take pride in our A+ BBB accreditation and being ranked an "A" rated super service award winner by Angie's list 5 times! Team up with our squirrel removal experts today by calling (612) 237-8282.