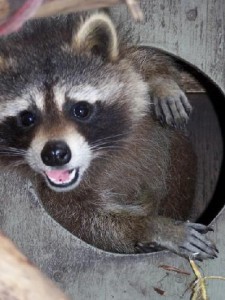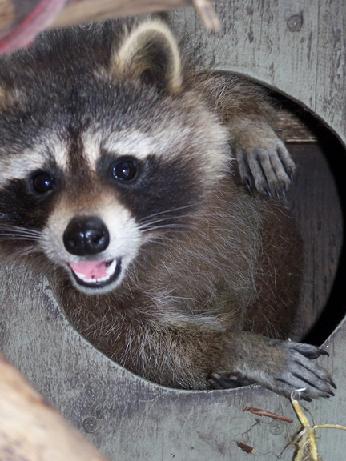 Are you tired of hearing weird noises coming from the walls or the attic?  Have you seen evidence of mice rat droppings in your kitchen cabinets?  Is a very curious wild animal turning over your trash cans in the dark of night?  If you've fallen victim to any of these scenarios, it's time to call in a Minneapolis wildlife removal company before the problem gets any worse.  At Minnesota Wild Animal Management, we've been providing humane animal removal services for decades, and would be happy to come out to your home and take care of your wild animal problem once and for all.
Wild Animal Removal in Minneapolis
In Minneapolis, there are all sorts of wildlife that want to make their way into our homes.  With our cold winters and warm summers, it's no wonder that wildlife would rather live in our homes that out in nature.  Some of the more common wild animals that we encounter in homes in the area include:
Humane Animal Removal
If you're worried that one of the animals listed above has infiltrated your home, it's time to call in a reputable Minneapolis wildlife removal company that can handle the problem quickly and humanely.  While you may look at these animals as invaders, chances are they were here long before you were.  For this reason, the wildlife removal experts at Minnesota Wild Animal Management work hard to humanely remove wild animals and relocate them to areas where they will not bother other people.
Our Wild Animal Removal Process
Our wild animal removal process is extremely thorough to ensure that any wild animals are not only removed, but will not return.  To get rid of your wild animal problem, follow the following five steps:
Pick up the Phone – First, give us a call so that we can find a time to meet with you at your home or office. We even offer a 24/7 emergency line if you're in desperate need during odd hours.
Thorough Inspection – Once you give us a call we'll schedule a thorough inspection where we identify the types of animals that are causing the problem and give you an affordable quote, free of any hidden costs.
Wild Animal Removal – Now it's time for the fun part! After the inspection, our team of wild animal removal experts will get to work removing the animals.
Repair Work – Now that the animal or animals have been removed, we'll repair any damage that may have been done to your house.
Explain our Warranty – Not only do we get rid of any wild animals in your home, or office, but we also will repair and guarantee that no animals will make their way back in to any repaired entry site. In addition, all of our repairs are backed with a 4-year warranty, which is unprecedented in the industry.
Ready to Call in the Wild Animal Removal Experts?
If you're ready to be done with the wild animals that are invading your home or office, feel free to reach out to the experienced team at Minnesota Wild Animal Management, Inc. today at 612-237-8282 and we'll be happy to setup a free consultation to discuss your needs.