Wild Animal Removal Services St. Paul MN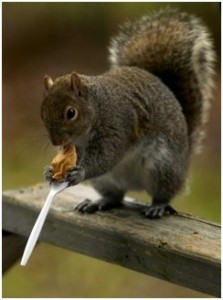 Animals around St. Paul, MN can be cute when seen in the environment in which they belong. Frisky squirrels, beautiful birds, swooping bats, clever raccoon's, and other critters fascinate us and are fun to watch. However, in your home, animals live up to the name 'wild' all too well. For humane wild animal removal, you need to call on the wild animal removal services of Minnesota, Wild Animal Management Inc.
Nature Belongs Outside
While you may own and enjoy pets, wild animals have no place in your home. They can carry disease, bring in fleas and ticks, cause damage chewing wood and wires, bite and claw, and present odor issues. Some severely damage plants, gardens, and yards. You need to get them out of your home and back to nature as quickly as possible.
Services Provided by Wild Animal Management Inc.
Trying to remove wild animals on your own can be hazardous to your health and home. You need to call us instead. We are trained, experienced wild animal removal experts. We will come out for an inspection, and determine what steps to take for removal of the animals. After removal, we clean up droppings and sanitize, and we repair property damage the animals may have caused to your home or business. We not only rid you of your wild animal problem, but we guarantee they won't come back the same way. We will also inspect your home or business and work with you to animal-proof your entire property.
Get Expert Wildlife Removal
At Minnesota Wild Animal Management Inc., we have over 35 years of combined experience in animal control. We are familiar with the wild animals and pests found in the St. Paul, MN area, and we have the knowledge, training, and experience to handle your situation. We know what we are doing, and we back up our services with a two year warranty.
If you live in St. Paul, MN, and need assistance with wildlife removal, let Minnesota Wild Animal Management Inc. handle it. For more information, to schedule an appointment, or for immediate assistance, call us at (612) 237-8282 today.