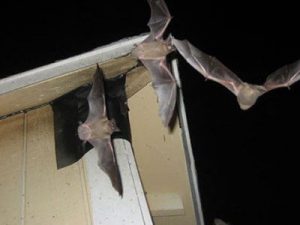 Wildlife is a beautiful thing, if it's kept in the wild! Truly, no wild animal should be in your home. If you are in need of wildlife removal assistance in Minneapolis, Minnesota Wild Animal Management, Inc., has you covered. With a combined experience of over 35 years in wildlife control, our experts have dealt with a variety of wildlife pests and have a thorough understanding of the proper steps it takes to remove and prevent wildlife from coming into your home.
Like we've already said, wildlife is a beautiful thing. There's nothing more breathtaking than watching animals live in their own, natural habitat. It's even fair to say that we as humans have forced ourselves upon their homes by building in their areas. So, naturally these creatures find ways to invade your space. It is for this reason that we focus in on humanely removing wildlife in your home.
Humane Animal Removal
If there's a wild animal in your home, it's likely that you are going to want someone to fix the problem right away. This is why we have a 24/7 emergency service line at Minnesota Wild Animal Management, Inc. All you have to do is give us a call and we can work out a convenient time to meet you in your home. One of our professionals will then come out and do a thorough inspection of your home, identifying the animal(s) and creating an effective plan to effectively remove them. Our skilled professionals will then give you an affordable quote that doesn't break the bank. Once we agree upon the quote, we will then remove the animal(s) and then assess the damage that it may have caused. Mice, for example, chew through everything. We will repair damage to any structures, foundations, walls, vents, and even your attics and roofs. We then go a step further in taking preventative measures so that this doesn't happen to you ever again!
We are so confident in our process and our service skills that our team backs up all of our services with a two year warranty. This is the strongest guarantee in the pest control industry! If you are in need of any type of wild animal removal in the area, don't wait until it's too late! For more information on wildlife removal in Minneapolis, MN, contact Minnesota Wild Animal Management, Inc., today at (612) 237-8282.